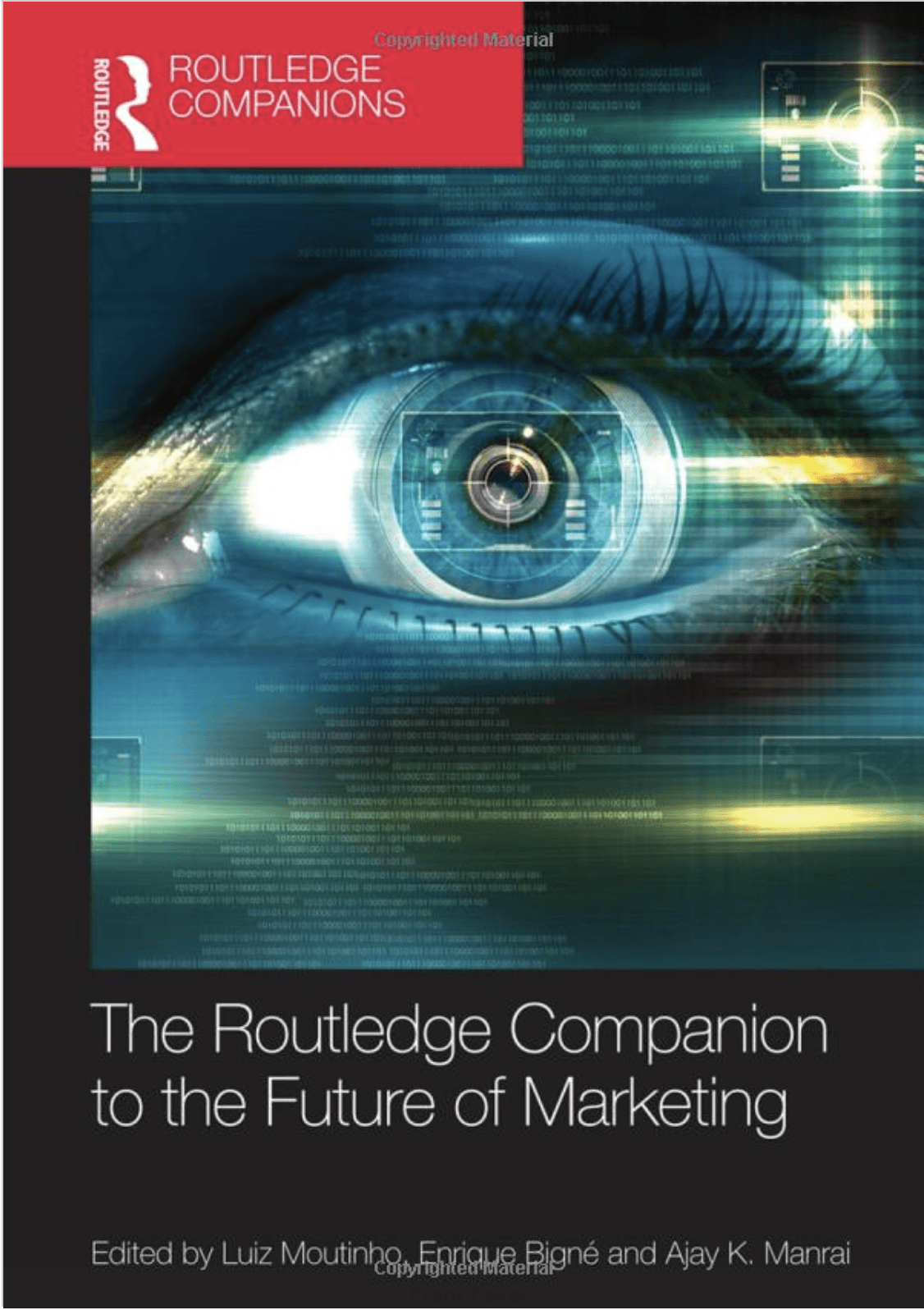 Marketing has changed substantially in the last few years. With more and more research conducted in marketing and consumer behaviour fields, and technological advances and applications occurring on a regular basis, the future of marketing opens up a world of exciting opportunities.
Going beyond a state-of-the-art view of the discipline, this innovative volume focuses on the advances being made in many different areas such as; critical thinking, new paradigms, novel conceptualisations, as well as key technological innovations with a direct impact on the theory and practice of marketing. Each chapter presents an expert overview, and an analytical and engaging discussion of the topic, as well as introducing a specific research agenda paving the way for the future.
The Routledge Companion to the Future of Marketing provides the reader with a comprehensive set of visionary insights into the future of marketing. This prestigious collection aims to challenge the mindset of  marketing scholars, transforming current thinking into new perspectives and advances in marketing knowledge.
Details
---
Hardcover: 504 pages
Publisher: Routledge; 1 edition (January 6, 2014)
Language: English
ISBN-10: 0415625920
ISBN-13: 978-0415625920
Product Dimensions: 7.2 x 1.2 x 10 inches
Shipping Weight: 2.3 pounds
Reviews
---
Every discipline needs to be reexamined in its fundamentals, given the huge impact of 21st century globalization and technology on our global market, economy and society. Those of us in marketing are in the midst of a changing marketing paradigm, moving us from a concern with growth, to a concern with conservation and social justice. I hope that all marketers taste this rich souffle of new ideas and add their own contributions.
Philip Kotler, Kellogg School of Management, Northwestern University, USA
This volume provides a futurist perspective to emerging topics in marketing, written by leading marketing scholars, including views on biomarketing, social media and digital connectivity, agent-based modeling and other new methodologies – even new ways of looking at marketing itself.
Anthony Di Benedetto, Temple University, USA
This books is a unique collection of the opinions on the future of marketing from some of the very best marketing researchers in the world!
Bernd Skiera, University of Frankfurt, Germany
Other books
---
Warning
: preg_match(): Compilation failed: invalid range in character class at offset 12 in
/var/www/vhosts/marcel-saucet.com/httpdocs/wp-content/plugins/js_composer/include/classes/shortcodes/vc-basic-grid.php
on line
177